Property Auctions In Swansea, Wales
Investing for the future in a progressive coastal city can make buying houses and flats at property auctions in Swansea a very good prospect. Swansea is the second largest city in Wales with a population of around 250,000 and most property auctions in Swansea are well attended and competitive.
Swansea was a leading industrial city but now jobs are focused on the financial sector, tech services and the DVLA which is the major employer.
Whether you are interested in investing in city centre high-end housing or prefer to purchase in an area where property prices are lower, this article will help you to find property auctions in Swansea and surrounding area that are affordable and offer good property investment opportunities.
Wales Property:
Property Prices In Swansea
The UK Index in Wales for January 2020 shows an average house price of £161,719. This was an annual increase of 2%. In Swansea the increase was higher at 3.6% and the average price was £152,423.
Most properties sold in Swansea in 2020 were semi-detached homes which achieved an average price of £156,569. Detached houses sold for an average of £262,039 and terraced houses in Swansea were sold for an average of £124,018.
The diversity of property sold by auction in Swansea includes some older homes in need of renovation and this reduces the average price at property auctions in Swansea.
Property Auctions In The Swansea Area
Swansea covers some 380 square kilometres comprised of 30.5% urban and 69.5% rural. There are around 120,000 dwellings, most of which are owner occupied. Around 7% of the population comes from outside of Wales and increasingly more people are investing in property sold at auctions.
Listed below are several areas of Swansea where you could consider looking for bargain properties.
Property in Port Tennant (SA1)
Port Tennant is mostly residential with basic amenities such as a doctor's surgery, primary school, a few pubs and a church. There is a dedicated bus service that goes directly to Swansea city centre.
Buying a property for sale in Port Tennant gives you the advantage of a small community but also easy access to Swansea city. A 2-bedroom terraced house close to the Swansea university campus will start at around £87,000.
Property in Sketty (SA)
Situated 2 miles to the west of the centre is Sketty, a village with 2 pubs, 2 restaurants and a surprising number of shops. Sketty Park was originally an area of social housing but most homes are now owner occupied.
Many university students live in Sketty so this is an area worth consideration for buy-to-let investment. Typical starting price for a 1-bedroom flat is around £74,000.
Property Tools
Property in Manselton (SA5)
Suburbia and wide open parkland combines to make Manselton a very desirable place to buy at property auctions in Swansea. The local bus service is sparse but the village is only a 30 minute walk from the city centre or by car it takes just 5 minutes. Price for a 3-bedroom terraced house in Manselton starts at around £45,000.
Property Resources for Swansea
Council tax rates in Swansea
Visit Swansea – general information about the city and area
Birchgrove Property For Sale (SA7)
The village of Birchgrove lies 4.5 miles north east of Swansea city centre and has easy access to the M4 motorway. Sitting amongst countryside that is scattered with pre-historic monuments, Birchgrove was previously a mining village so there are plenty of older properties as well as newer homes that have been developed for commuters.
A 4-bedroom detached house in Birchgrove, Wales can cost around £260,000. More affordable properties are available such as a 2-bedroom semi for around £90,000.
Pennard (SA3)
Just 7.5 miles out from Swansea is the community of Pennard which has a ruined castle, an 18 hole golf course, a health centre, a library and a primary school. Close to the coast, Pennard has a regular bus service to the city which takes only 40 minutes.
property prices in Pennard are slightly higher due to the demand for properties at auction, especially when it comes to rural property for sale. There are many larger detached homes and other country properties. A 2-bedroom flat in a purpose-built block in Pennard, Wales costs around £184,000.
Property Auctions in Swansea FAQ
How Can I Find Auction Properties In Swansea?
You can find auction properties in Swansea by searching online and checking out advertisements in the local press. Properties for auction are available in Swansea city centre and the outlying villages. These are marketed by auction houses and estate agents.
How Much Are Auction Properties In Swansea?
Average house prices in Swansea in 2019 were £156,569 for a semi-detached house and £124,018 for a terraced property. Properties sold by auction may be lower than these figures. Monitoring the price will give you an indication for a particular type of property.
Which Areas Are Best To Find Auction Properties In Swansea?
Areas outside the centre are considered better value for auction properties in Swansea. Villages such as Port Tennant and Pennard give good value for money compared to auction properties in the city.
Can I Buy Repossessed Properties At Auction In Swansea?
There is the potential to buy repossessed properties in Swansea. Details of available properties can be found on specialist finance websites and local/national banks. The local council may also have a list of repossessed properties in Swansea.
Types Of Property Auctions In Swansea
All types of properties are available at auction in Swansea. You can find commercial property like shops, offices and industrial units. Residential properties of all types are regularly put up for auction and many buyers are now choosing Swansea as their priority for purchasing properties.
Buy-To-Let Auction Properties In Swansea
Investment in buy-to-let properties is taking off in Swansea due to lower house prices and an economy that is burgeoning. Tech, financial services and creative industries are expanding.
This factor combined with the steady increase of university students makes Swansea a good choice for buy-to-let investment. Starting bid for a 5-bedroom terraced house can be as low as £150,000.
If you are buying property to rent out in Wales then consider using an assured shorthold tenancy agreement, or AST, as a contract with your tenants. This form of contract is the most common in the UK and protects your rights and outlines your responsibilities as a landlord in England and Wales.
Commercial Properties For Sale By Auction In Swansea
There is a great demand for commercial properties in Swansea especially for retail outlets. Expect to see a guide price of around £30,000 for shop space of 400 square feet. A shop unit with accommodation above can cost around £117,000. Close proximity to the centre puts up prices for commercial properties in Swansea.
Residential Auction Property In Swansea
Residential property auctions in Swansea are plentiful at present. You can find a studio flat in the city centre with a guide price of £50,000. If you are searching for a larger residential property for sale you can find a 3-bedroom detached home in Swansea starting at £105,000. This price is considerably lower than the average for Wales.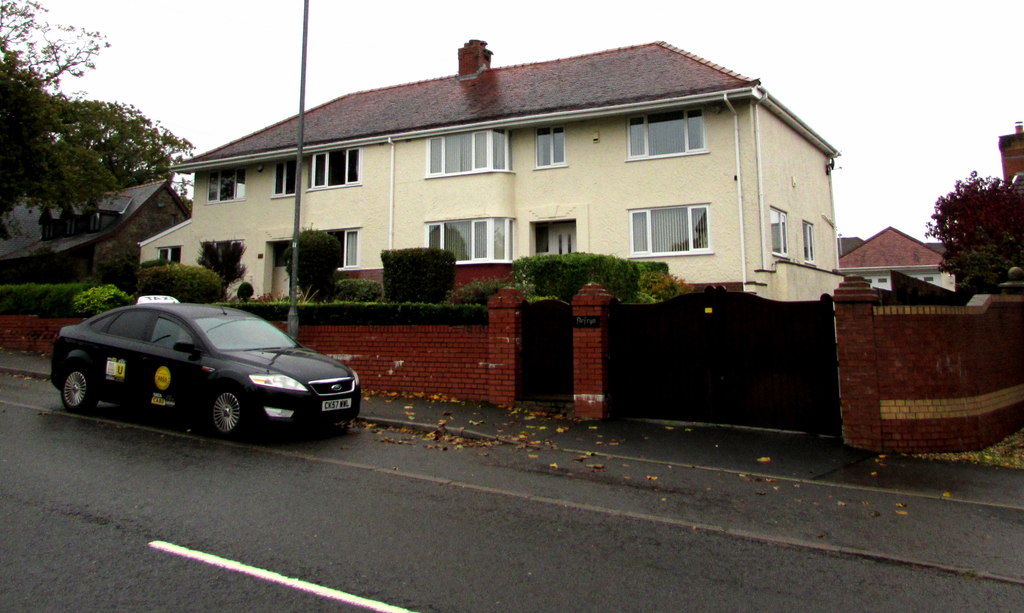 Conclusions About Property Auctions In Swansea
The location of Swansea and the diversity of properties has made the city and the surrounding villages an attractive proposal for new and experienced property investors.
Swansea is undergoing considerable regeneration and this fact along with excellent transport links adds to its appeal. Prices for property sold at auction in areas just outside the city are more modest than those in the centre. Villages like Manselton and Sketty offer good property possibilities especially if you are searching for buy-to-let properties.
Homepage: Property Auctions UK | Local Property Auctions List