How To Invest In Property
This simple guide is designed to explain how to invest in property in the UK and why such a venture can be profitable for those buying a property to renovate and individuals who wish to become a private landlord.
Buy-To-Let investors can expect a regular annual income but need to be aware that becoming a landlord is not for everyone and requires a lot of energy and input. Laws regarding tenants rights, health and safety regulations and property maintenance all take time and effort.
However, if property values continue to increase over the long term, the decision to invest in property in the UK can be a profitable one.
Resources For Buy To Let Investors
Is It Safe To Invest In Property?
Most financial experts consider buying property to be a safe long term investment combined with lower risk. Purchasing stocks and shares might give high rewards and a fast return but it can also result in substantial losses in a volatile market.
If you want to invest in property in the UK you can expect returns to be slow but stable.
The UK is almost unique in its culture of buying a home. In Europe, renting is common practice and some 50% of Europeans rent their home. As property prices are still rising in the UK many more people are looking to invest in property as a means of generating an annual income and eventually selling at a profit.
Since 1989 property prices in the UK have risen more than the stock market. House prices have gone up by 309% compared with the stock market which has risen by 228%. If you add in the rental income generated by some buyers you can see that property investment in the long term is low risk and profitable.
UK Property Investment FAQ
Is it A Good Time To Invest In UK Property?
Even though it has been a very different year in the property markets around the world, UK property is still considered to be a safe investment. In spite of the coronavirus there has been an increase in property prices in London, the South East and in most other areas of the UK. UK house prices are forecast to rise by 1% in 2021 and by 4% by 2025.
What Is The Best Type Of UK Property For Investment?
Both residential and commercial property in the UK are considered to be good investments. Residential property can give a good return in rental income and will appreciate in value if you have bought at the right price. Commercial property usually rents out for longer periods giving a longer guarantee of income. There is more chance of diversification in commercial property.
What Can I Expect To Earn From A Property Investment?
Most UK property will give good returns over the long term. In the major cities, one-bedroom flats purchased as buy-to-lets are returning high yields of 6.2% in rental income. Both single bedroom and two bedroom properties have outdone the traditional three bedroom semi with two-bedroom properties returning up to 5.6% in rental income. This type of property in some cities is making as much as 7.9% return.
Useful Property Tools and Resources
Advice For First Time Property Investors
With interest rates at an all time low, now is a good time to invest in property. As with any other investment there are both risks and benefits when you invest in property in the UK. First time investors can make the risk of loss lower by following a few tips before buying into the housing market.
Learning about the property market in the UK before you decide to put your hard earned money into property is a must.
The price of properties will vary greatly depending on location. For example, the property market in London is very different to the rent of the country. Many first time buyers who believe they can buy a cheap house in London are often shocked when they see the prices, even for houses and flats sold at property auctions in London.
Make a decision about the kind of property investment you want to pursue. This could be a buy to let opportunity which can also include residential and commercial properties. You may also invest in a property to renovate with a view to selling the property once completed.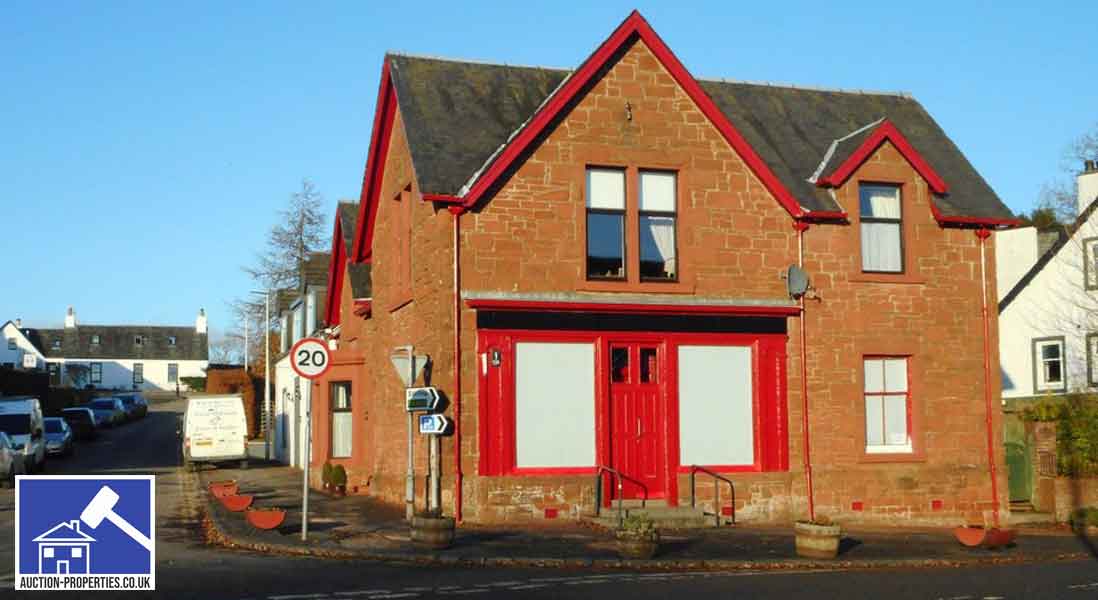 Property Resources
Investing In UK Property In The Near Future
In spite of the economic problems currently besetting the UK with Brexit, most financial experts are predicting house prices to continue to rise.
Some areas will fare better than others with property prices in the North West forecast to rise by over 20% by 2024. Property purchases from eager domestic buyers and from foreign investors is creating a surge in the UK property market.
As there is a lack of affordable housing to buy, returns from rentals are also set to rise with South-East England forecast to see a growth of around 11% in the next four years. Birmingham is another location where rental costs are set to rise to around 12.5% by 2023.
| UK Rental Yields | Approx Rental Yield |
| --- | --- |
| London Rental Yields | 5%-6% |
| Manchester Rental Yields | 5.8% |
| Liverpool Rental Yields | 7%-11% |
| Glasgow Rental Yields | 7.9%-8.5% |
| Birmingham Rental Yields | 6%-10% |
How Much Money Do I Need To Invest In Property?
You can invest in property in the UK for as little as £50,000. Both domestic and foreign property investors are taking advantage of high demand in the UK property rental market and purchasing assets which are used to meet the increasing demand for rental properties.
Even if your budget is low you can find an affordable and attractive property that will provide a steady income. The London property market is always going to be expensive but there are other areas where property prices are steadily increasing and still within financial reach for ordinary investors.
Invest in Property At Auction
One of the huge advantages of buying a property at auction is the possibility to save a lot of money compared to normal market values. This is very attractive to property investors but be careful when bidding on any property.
Don't be fooled by a low guide price for the property at auction, this is often the starting price and the final sale price can greatly exceed expectation, especially if there are multiple interested parties and bidding is heated.
A good method of researching property investment opportunities is to be flexible with your purchase location and be willing to consider areas you may have previously overlooked.
Property auctions around the UK
5 Advantages Of UK Property Investment
1. As a long term investment, property tends to generally increase in price and can provide additional income during the ownership term.
2. Rental returns can far outweigh the interest you could receive from savings accounts and your asset will be gaining value.
3. There is currently a housing shortage in the UK meaning prices are unlikely to drop anytime soon.
4. If property prices do go down in a particular town or city you can take the opportunity to buy cheap and wait for the market to recover.
5. As long as you can afford to ride out any market fluctuations you can generally depend on a property investment to be profitable in the long term.
5 Disadvantages When Investing In Property
1. Stamp duty is more expensive on a second property so you will pay a surcharge of 3% on a buy-to-let investment.
2. If you are relying on the rental income to pay the mortgage and the property remains empty, you could find yourself in financial difficulties.
3. There is a tax on any rental income you make and when you sell the property the profit will be subject to capital gains tax.
4. You must allow for things going wrong with your property as well as maintenance fees and unexpected events, such as flooding.
5. There are additional costs such as insurance for holiday properties and second homes as well as landlord insurance costs.
Back to UK Property Market blog
Homepage: UK Property Auctions