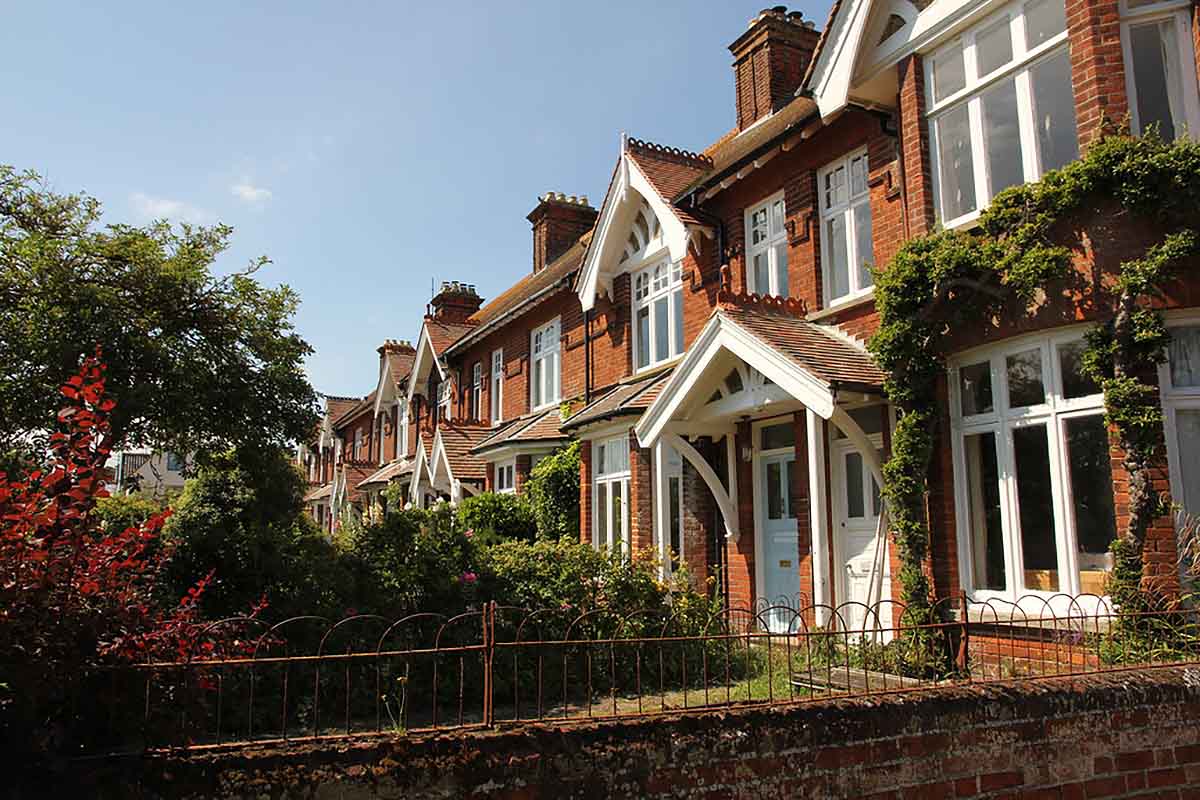 A Useful Guide to Edwardian Houses in the UK
The architectural landscape of the United Kingdom is incredibly diverse, featuring styles that span centuries. One such captivating style is Edwardian architecture, prevalent in homes built during the first decade of the 20th century.
This guide aims to take you through the essence of Edwardian houses in the UK including what sets them apart, why they are an enduring choice for many, and how to preserve an Edwardian home.
What Is An Edwardian House?
An Edwardian house refers to a style of residential architecture that was popular in the United Kingdom between 1901 and 1910, during the reign of King Edward VII.
Characterised by a lighter, airier design compared to the preceding Victorian era, Edwardian houses often feature spacious layouts, simpler decorative elements, and a greater emphasis on natural light. Typical architectural elements include red brick exteriors, large bay windows, and terracotta tiled roofs.
The Historical Background Of Edwardian Houses
The Edwardian era, named after King Edward VII, who reigned from 1901 to 1910, was a transformative period that sat at the crossroads of the old and the new. It served as a fascinating transition from the 19th to the 20th century, capturing the social, cultural, and technological changes that shaped the United Kingdom at the turn of the century.
Coming on the heels of the Victorian era, which was characterised by heavily decorated homes laden with elaborate fixtures, trinkets, and an almost claustrophobic sense of space, the Edwardian era felt like a breath of fresh air.
The complexities of the Victorian aesthetic, driven by the Industrial Revolution and colonial influence, were gradually replaced with a yearning for simplicity and functionality.
Edwardian houses remain popular for their timeless blend of spacious, airy interiors, practical design elements, and charming period features that effortlessly cater to both traditional and modern tastes.
Influences On Edwardian Architecture
One of the defining characteristics of Edwardian houses and indeed, Edwardian architecture itself, was its eclectic borrowing from various movements, most notably the Arts and Crafts and Art Nouveau styles.
The Arts and Crafts movement, led by figures like William Morris, rejected the mass-produced ornamentation of the Victorian era in favour of handcrafted, simple designs that celebrated natural materials and forms.
Art Nouveau, on the other hand, added a touch of glamour and elegance with its curving lines and floral motifs, making its way into stained glass windows and decorative ironwork in many Edwardian houses around the country.
Average Price Of A 3 Bedroom Edwardian House
| Region | Average Price (£) |
| --- | --- |
| London | £1,200,000 |
| Southeast England | £850,000 |
| Southwest England | £750,000 |
| Scotland | £470,000 |
| Wales | £350,000 |
| Northwest England | £300,000 |
Source: National House Price Index
Key Characteristics and Design Elements of Edwardian Houses
Edwardian houses have certain characteristics and are known for their:
Large, airy rooms with high ceilings
Bay windows to maximise natural light
Parquet flooring and intricate ceiling cornices
Front gardens often enclosed by hedges or low walls
Red brick exteriors with occasional use of pebbledash
Terracotta tiles for roofing in many cases
Edwardian Homes: Renovation and Preservation Tips
Edwardian homes are increasingly sought-after, not just for their historical value but also for their adaptability to modern living. Here are some tips for renovating and preserving these timeless structures:
Maintain original features like fireplaces and woodwork where possible
Update electrical and plumbing systems to meet modern standards
Consider double glazing for better energy efficiency without compromising the original window designs
Use period-appropriate paint colours to maintain the home's historical integrity
You may also like:
Buying an abandoned house in the UK
Coastal properties in Britain
Eco homes in the UK
UK Regional Variations of Edwardian Houses
Edwardian architecture isn't a one-size-fits-all style; it varies considerably across the UK. In London, you may find terraced houses with classic Edwardian features, while in Scotland or Wales, Edwardian homes may incorporate local materials and regional architectural nuances.
It's essential to recognise these differences when considering buying such a house or even moreso, for renovation of a property.
Edwardian Houses: A British Legacy
Edwardian houses stand as a testament to a pivotal era in British architectural history, encapsulating the shift from the ornate Victorian style to a more functional and airy design. With their emphasis on natural light, spacious interiors, and simpler decorative elements, these homes offer a timeless charm that continues to captivate homeowners and investors alike.
As regional variations and modern renovations add new dimensions to Edwardian architecture, these iconic structures maintain their relevance in Britain, offering a glimpse into a bygone era while seamlessly adapting to the needs of contemporary living.
Return To: UK Property Market magazine