Finding Country Property For Sale
In recent years there has been a growing demand for properties in the country. Many families are looking to move out of the large cities and make their homes not just in the suburbs but in more remote locations in the countryside.
In the last year there has been a rise of 126% in enquiries about country property for sale. There has also been a surge in buyers looking for a property to renovate in the countryside.
In addition to the enquiries about country properties for sale, the demand for property in villages is also on the increase. Estate agents have described the rising interest in country properties for sale as a 'race for space' and this has contributed to a rise in prices and a more limited number of country properties for sale.
Estate agents and UK property auctions are excellent sources for finding country property for sale.
Why Is Country Property For Sale In Such High Demand?
Two reasons stand out in the growing demand for country properties. People who are disillusioned with the large city experience are looking for a more peaceful and quieter life.
Buyers also want more space to raise a family and it is often the case that country properties are larger and cheaper.
Recommended:
Many people are attracted to the idea of living in a remote property in the countryside and even coastal properties can offer that same tranquillity. This demand has spiked interest in previously overlooked areas and events such as property auctions in Inverness and property sales in North Wales have benefited as a result.
Where Are People Moving From?
City estate agents who have experienced this growing interest in movement to the country are in Liverpool, Edinburgh, London and Birmingham. Only in the city of Leicester has there been more enquiries about city homes than country homes.
Figures for London show an increase in enquiries of 9% from 2019 although many queries are for country areas that are local to where people live. Moving to a countryside property close by allows people to continue to work in the same job, but this ethos also drives up prices in the commuter belt.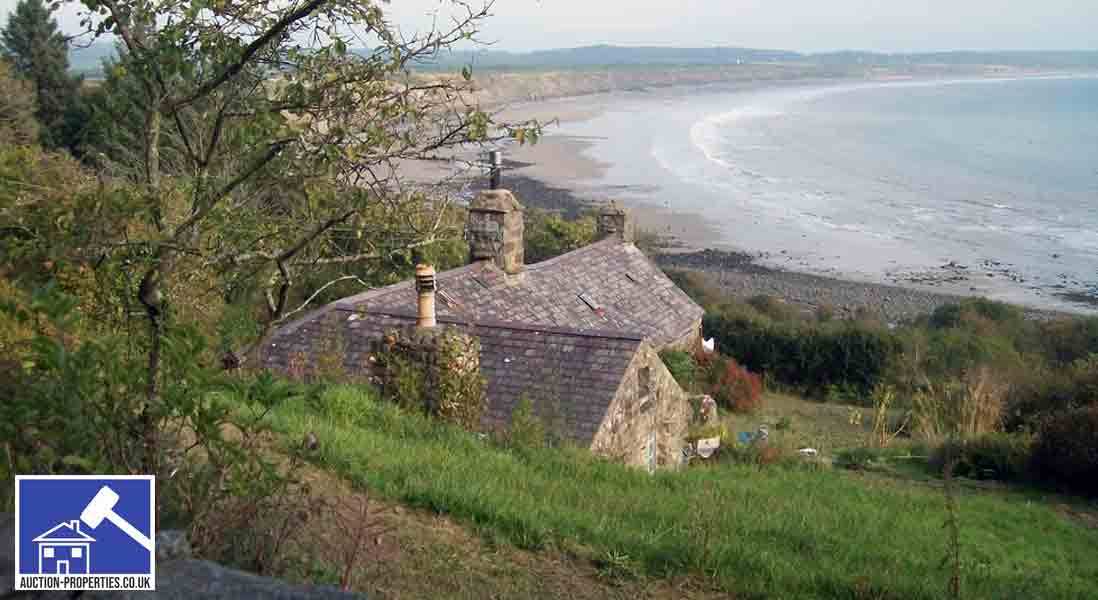 Benefits Of Living In A Country Property
Anyone who has lived in the country can name numerous benefits. Peace and tranquillity are two that are usually named as well as a sense of community that may be lacking in a large city. Clean air is another reason often cited as is being close to nature.
A sense of safety also figures strongly in why people believe the countryside is a better place to live. Finally, you can buy a larger rural home for the same money as you would spend on a small city flat in London and other UK cities.
Are Country Properties Better?
For every benefit found in living in the countryside there are opposite points of view. So, let's look at some of the disadvantages of country properties and a rural lifestyle.
The dream of a stress free life is often one reason why people look for a county property for sale. However, life away from the town or city can also be stressful. Narrow lanes can cause traffic build up and in many places broadband is very slow.
You may have to deal with power outages, roads blocked with snow and cesspits instead of main drains so if these are your stress triggers it might be time to rethink your dream of idyllic countryside living.
Schools and shops may be some distance from your home so this needs to be considered when looking at moving out of town. However, countryside living can still be a very attractive option as long as you factor in the downsides.
[wp-faq-schema title="Country Property FAQ" accordion=1]
Where Can I Find Cheap Country Property For Sale?
Sales of rural properties have increased greatly in the last year but there are still bargains to be had. With the rise in working from home many people can now afford to move to a more remote location.
One of these is Cumbria where the average price of property is between £100,000 and £139,000. Carmarthen in Wales is another area where homes are priced at around £115,000. Remote properties in Wales are particularly popular with buyers.
Resources:
In Scotland you can do even better when it comes to finding a rural property in the Scottish countryside. Dumfries and Galloway, parts of which are designated by UNESCO as biosphere reserves, has plenty of properties prices under £100,000.
Finally, in the North West of England in Wyre, a beautiful countryside location, you can buy a property for an average price of £79,000.
Consider viewing property for auction in Scotland as there are many remote properties sold in this way.
Period Country Properties For Sale
The prospect of living in a period property in the country is a tempting one. However, before you choose which character home in the country to purchase there are some implications to buying a period property that should be noted.
Period properties often have listed status and this means limited changes can be made to the interior as well as the exterior. If a period property lies within a conservation area, any alterations must fit in with the surroundings and not detract from the historic setting.
Talk to your local planning authority to find out if you need listed building consent before beginning any work to a period property or, in fact, any country property for sale.
In addition to limiting what can be done, getting approval for changes to period country properties can take some time. The requirement to use specific materials can make extensions or even repairs an expensive project. Take time to get a comprehensive property survey and details of any restrictions before committing to buying a period country property.
If the property is older consider a full damp survey and take note of risks such as flooding.
Rural Or Remote Country Properties
There is a big difference between moving to a small village to live in the countryside and moving to a remote property. Before making such any such move it is always a good idea to look at all the challenges that come with living in the country.
Buying A Rural Property
Buying a rural country property for sale in a small or medium sized village usually means you will have access to normal amenities even if they are in a reduced state.
Country villages in the UK will have schools usually within a few miles and most have a bus service for school children. Local shops may be small but you will be able to get the basics although prices may be higher. There will be access to a health clinic for emergencies.
Buying A Remote Country Property
Living remotely far away from a village is very different. You are unlikely to manage without a vehicle and if the terrain is rough you may need a 4X4. Remote country properties, such as remote properties in Wales, can easily get cut off during the winter months and may sometimes be without power.
Phone and Internet are often unreliable in remote property locations so you should make provision for these eventualities. Most people who live in a remote home sometimes have a back up generator and enough provisions stored for emergencies.
Back to UK Property Market blog
Homepage: Property Auctions UK